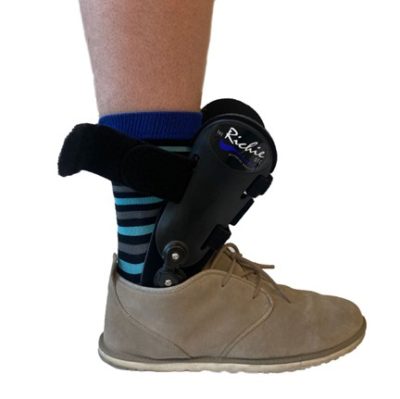 ONE
Place brace inside foot; then place foot into shoe and secure front straps. (This is done best while seated in a chair).  Brace uprights will naturally tilt forward.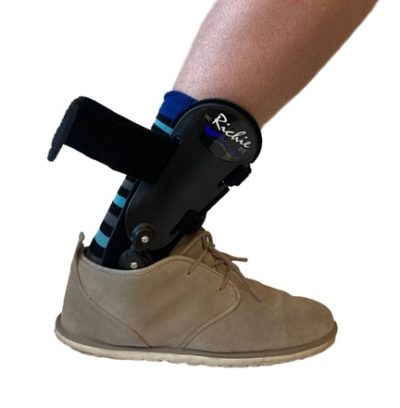 TWO
While seated, flex leg forward to line up with the brace uprights.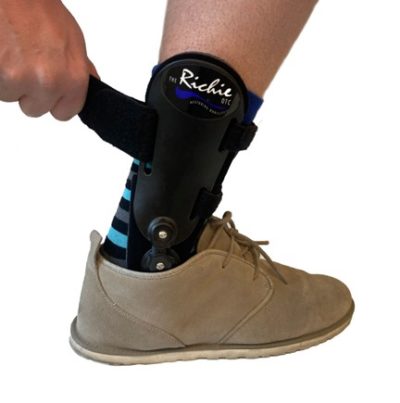 THREE
With leg flexed forward, secure the back strap tightly.  Keep uprights aligned along side of leg.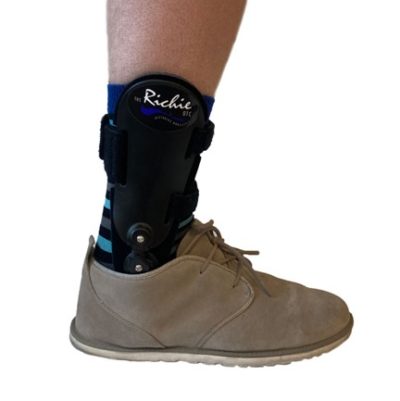 FOUR
Stand up and ensure brace uprights are not slipping forward.  If necessary, tighten the back strap to keep uprights positioned properly.