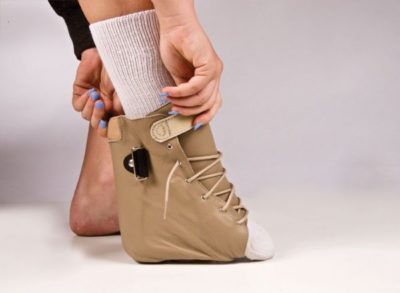 ONE
Release straps, loosen laces and slip foot into the brace.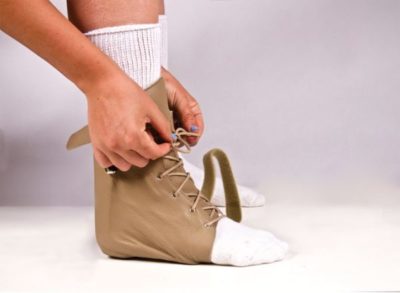 TWO
Place foot on ground and tie laces snuggly.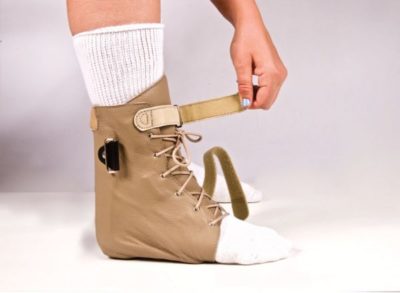 THREE
Feed top strap through D-Ring and secure back onto itself.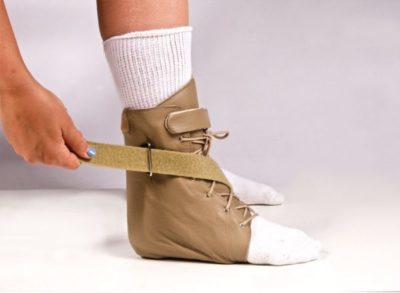 FOUR
Arch Suspender Strap is fed through D-Ring and secured back on itself snuggly.
Amount of arch support is fully adjustable with this feature.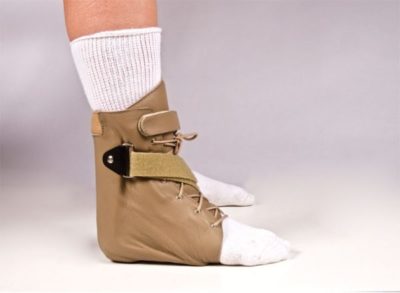 FIVE
Brace is fully secured and ready to slip into shoe.