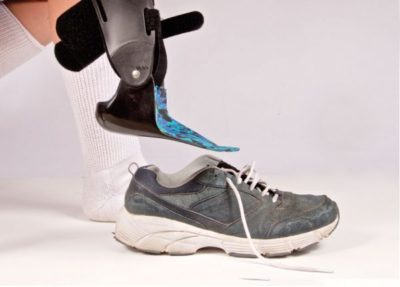 ONE
Open front and back straps of the brace.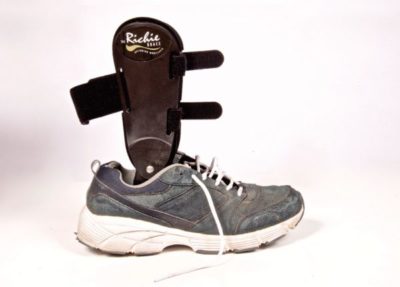 TWO
Slide brace into the shoe.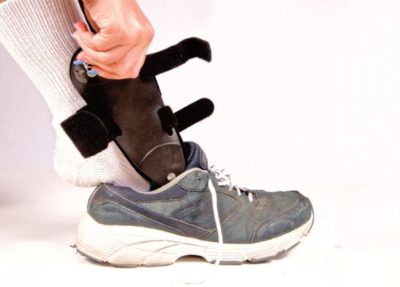 THREE
Slip foot into shoe through the back side of the brace.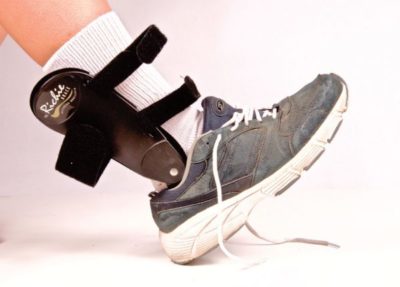 FOUR
Move heel into the back of the shoe.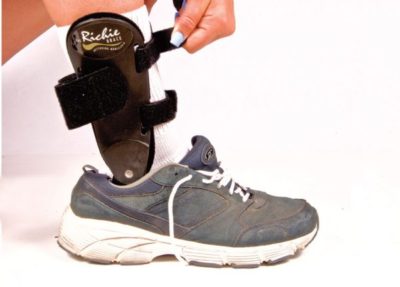 FIVE
Position leg straight over the top of foot and tight front straps.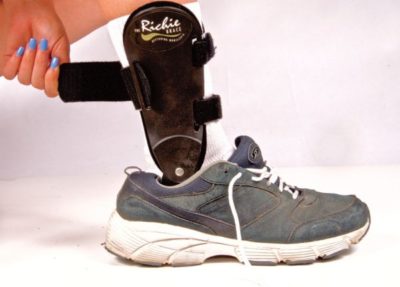 SIX
Feed the back strap through outside slot; twist upright of brace for better angle.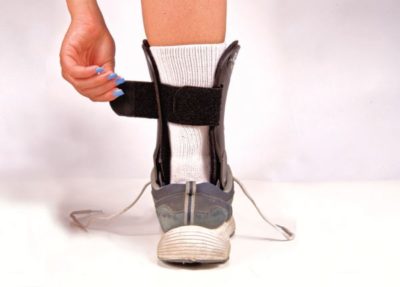 SEVEN
Back strap should be tightened as tight as possible.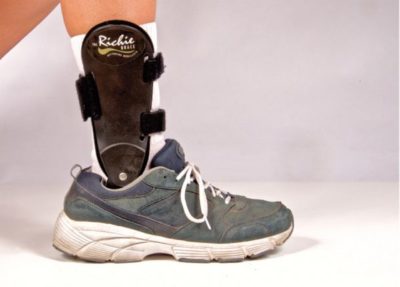 EIGHT
Tie shoe laces firmly.