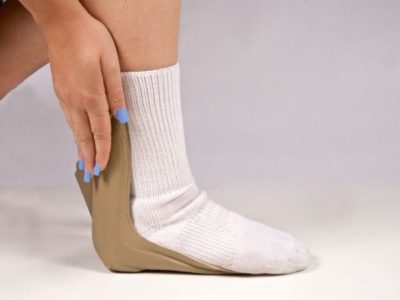 ONE
Place foot inside California AFO Brace with heel as far back into brace as possible.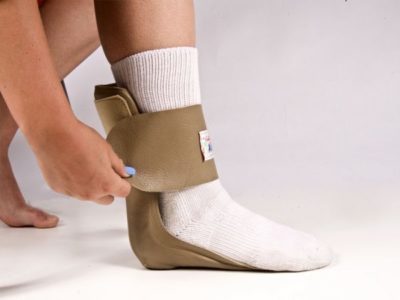 TWO
Secure the large upper strap.
THREE
Next, secure the very top smaller strap.
FOUR
Pull Arch Suspender Strap upward to lift arch.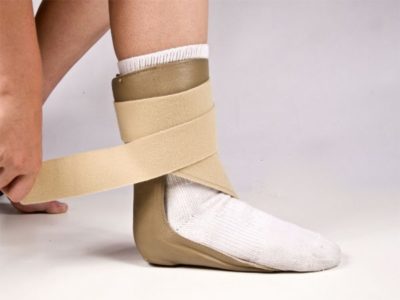 FIVE
Wind Arch Suspender Strap around ankle and secure back on itself.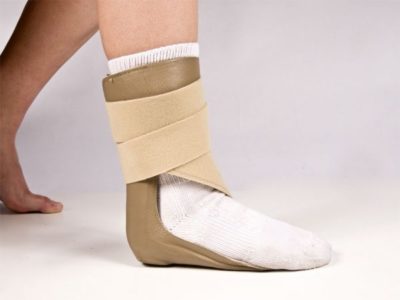 SIX
Slip foot and finished brace into shoe using shoe horn.